FOR GOD and COUNTRY…
Welcome to the Sidney American Legion Post 217 website.  We are an active and vital veteran's organization with ancillary organizations serving our veterans, their families and our community.  We invite you to view our website and encourage you to join us in the American Legion, Ladies Auxiliary or Sons of the American Legion.  We embolden you to become involved in supporting the programs of our Post or assist us with new outreach.  Help us carry the torch of serving others forward to future generations.
Why Join the American Legion?
We are brothers and sisters in arms. Together, we can make a difference. Your membership provides vital support to veterans services, lobbying efforts, and outreach in local communities. With membership, you get exclusive member discounts, have access to scholarships and programs, and receive 12 issues of American Legion Magazine. And then there's the camaraderie.
Join the American Legion Post 217
Join the American Legion Auxiliary
Join the Sons of American Legion
Hall Rental Opportunities
Our beautiful post home, located in Sidney, is centrally located in our county, close to Interstate 75 and is available for you to to rent for your business meetings, birthday parties, wedding receptions, family get-togethers or any other type of get-together you can imagine. We offer multiple rooms of various sizes to fit your needs. We also offer catering services for any occasion. Interested? What are you waiting for?
Visit our Hall Rental Section for more information.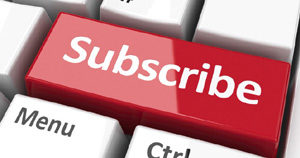 Please allow us to send you updates about upcoming events, dinners, etc and keep you informed as to what is happening here at your Sidney American Legion Post 217. In order to control costs, we hope to start using email as an efficient, cost effective way to get important information to our members.
Remember, you can remove yourself from this free service anytime you wish. Pease give our new information notification process a try! 
<!– Begin MailChimp Signup Form –>
<!–End mc_embed_signup–>